2018 Masterclass Series announcement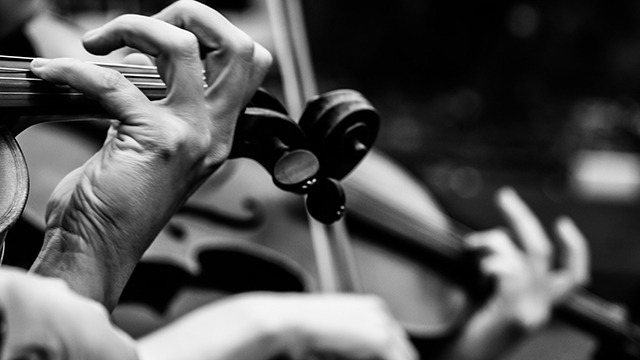 A stellar group of musicians and composers are set to participate in the ANU School of Music Masterclass Series in 2018. A sample of artists from the program include; Australian cellist Julian Smiles, Australian pianist Bernadette Harvey, American film composer Christopher Young, American cellist Dave Eggar and regular ANU School of Music visitors the Tinalley String Quartet.
Julian Smiles has been a central figure in cello performance and teaching in Australia for over 25 years. He began his professional career when he was appointed principal cellist with the Australian Chamber Orchestra at the age of 19 and rapidly gained prominence as a chamber musician in performances for Musica Viva, Kathryn Selby and Friends and at the Huntington Estate Music Festival. In 1995 he formed the Goldner String Quartet with colleagues Dene Olding, Dimity Hall and Irina Morozova. He has performed to critical acclaim at major venues and festivals throughout the world, made over 30 CDs on leading labels, and premiered many works by Australian and international composers.
Internationally renowned Australian pianist Bernadette Harvey is a solo pianist, chamber musician and master teacher. She leads her audiences into the unknown, introducing them to forgotten jewels from the past or intriguing works of today. She seeks to elucidate and nurture the development of a listening vocabulary in her audiences for an enhanced and entrancing live concert experience. Bernadette career as a pianist commenced early when she won her first medal in the Sydney Eisteddfod at the age of two and a half. She went on to win the ABC 'Young Performer of the Year' and performed in recitals and as a soloist with all the Australian Symphony Orchestras, presenting eight different piano concertos. In 2000, Bernadette was awarded a Centenary Medal by the then Australian Prime Minister, John Howard, for her contributions to Australian Music. She also received the Australian Music Centre's award for the Promotion of Australian Music as well as the Best Performance of an Australian Composition in 2001 as part of Australian Virtuosi.
Christopher Young is an American composer for and television. His music compositions include the horror films; Hellraiser, Tales From the Hood, A Nightmare on Elmstreet 2: Freddy's Revenge, Urban Legend, and Drag Me to Hell. Other works include Lucky You and Spider Man 3, for which he received the Film & TV Music Award for Best Score for a Dramatic Feature Film. Young was honoured with the prestigious Richard Kirk award at the 2008 BMI Film and TV Awards. The award is given annually to a composer who has made significant contributions to film and television music.
Internationally acclaimed for its 'addictive sound', 'intuitive' music making and 'technical virtuosity', the Tinalley String Quartet has established itself as one of the finest string quartets of its generation and one of Australia's most awarded classical music exports. Winners of the Grand Prize of the 2005 Australian Chamber Music Competition, the Quartet captured the world's attention in 2007 when it was awarded First Prize at the prestigious 9th Banff International String Quartet Competition. The Quartet has performed throughout Australia, Europe, Canada and United States, appearing in such prestigious venues as the Vienna Musikverein, Berlin Konzerthaus, Amsterdam Concertgebouw, Bremen Die Glocke, Frankfurt AlteOper and the Sydney Opera House. International highlights have included performances in New York, Paris, London, Toronto, Vancouver, San Francisco and San Diego. In several instances, the Quartet remains the only Australian ensemble to have been presented in such preeminent concert series as the Berlin Konzerthaus International String Quartet Series and the Jeunesse Musik Erleben Series at the Musikverein.
Three-time Grammy nominee Dave Eggar has performed throughout the world as a solo cellist and pianist as well as a composer including featured solo appearances at Carnegie Hall, Lincoln Center's Avery Fischer Hall and Chamber Music Society, The Hollywood Bowl, Red Rocks Amphitheatre, London's Barbican Centre and Queen Elizabeth Halls, Paris' Palais Garnier and many others. A virtuoso in many styles, Eggar has performed, recorded and arranged for such artists as Coldplay, Norah Jones, Tony Bennett, Paul Simon, James Taylor, The Who, Harry Belafonte, Robert Redford, Evanescence, Phillip Phillips, Talib Kweli, Frank Ocean, David Sanborn, Joshua Bell and many others. A graduate of Harvard University Summa Cum Laude in Biophysical Engineering and Music Composition, Eggar went on to get his MM and D.M.A. degrees at The Juilliard School.  He has received grants and awards from the NEA, the Leonard Bernstein Scholarship, The MacDowell Colony, ASCAP and TIME Magazine.  Eggar was the youngest winner in the history of Artists International Competition making his Carnegie Hall solo recital at the age of 13.  A founding member of the famous FLUX Quartet, Dave has premiered over 100 works of contemporary music by composers as diverse as John Zorn, Frank Zappa, John Patitucci, Somei Satoh, Harry Partch, Morton Feldman, Conlon Nancarrow, Giacinto Scelsi, Charles Ives and Stewart Copeland.