ANU grant for major upgrade to School of Music recording studio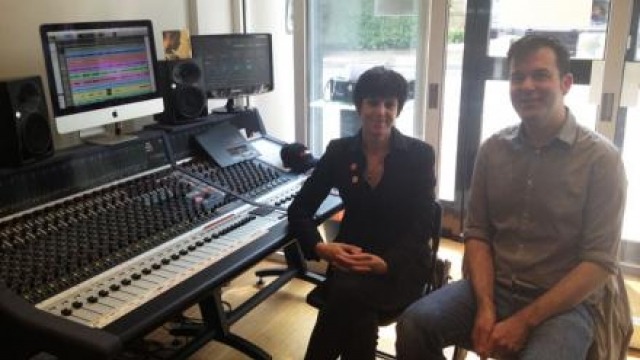 A new state-of-the-art recording studio will completely transform the ANU School of Music's sound recording capabilities.
A $250,000 grant from the ANU Major Equipment Committee has provided much needed funds for the School to install an industry-leading Neve Genesys console and revamp the out-dated studio.
"This new studio is a game changer for the School of Music, there's no other way to put it," says Senior Lecturer and sound recordist Dr Samantha Bennett, currently in London meeting with Neve to finalise the requirements for the console.
The studio built in the early 1970s, was last updated in 1992, making the most recent upgrades older than many ANU undergraduate students.
AMS Neve is renowned as one of the world's leading mixing console manufacturers. Neve consoles are installed in the world's most famous studios including Abbey Road (London) and Ocean Way (Los Angeles).
"This grant will turn what is a very old, out-dated studio into a state-of-the-art facility that we can all be proud of," says Dr Bennett.
"The research and educational value is huge. For our undergraduates, it means we'll be able to expand our music technology minor, as well as an invaluable resource for postgraduate students and researchers."
The new recording studio is the next step in upgrading the School's teaching and research in modern sound and music recording and production techniques. This follows on from the AVID pro-tools lab which Dr Bennett set up last year to teach music production in the Music Technology Minor.
The recording studio's capabilities go beyond recording music – collaborations with the linguistics and physics schools are already in the works.
"The opportunity to collaborate with different areas of ANU with these new facilities is particularly exciting," says Dr Bennett.
"We've got really exciting research collaborations on the horizon with physics on acoustics and instrument technology.
 "Our linguistics colleagues will be able to use the studio for field recording and speech recording analysis and forensic linguistics."
Back to music though, and Dr Bennett stresses that although the studio will feature the latest recording technology, no music genre will be left behind.
"It's not designed for any one genre, it's for the recording of classical, jazz, pop – any kind of music. Neve are renowned for making consoles that complement performance-based recording, as opposed to 'construction' approaches to music production. What it means is that we'll be able to facilitate far more professional recordings," says Dr Bennett.
"It's a huge win for the School, for ANU and for the city; it will be an amazing recording facility for Canberra's music community."