Dr Bennett lectures at the USA Rock and Roll Hall of Fame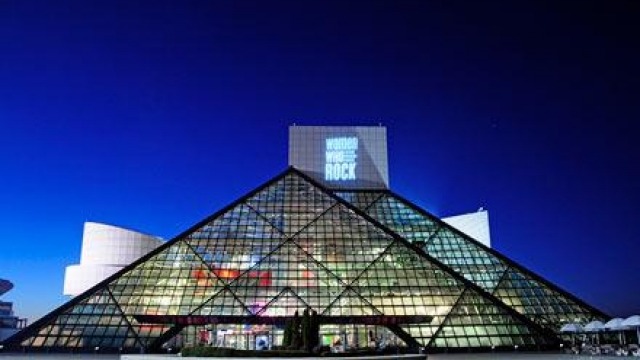 The Rock and Roll Hall of Fame and Museum (RRHFM) in Cleveland, Ohio, is where music's greatest legends are celebrated.
But how do academia and rock royalty fit together? The RRHFM and the American Musicological Society (AMS) have teamed up for a biannual lecture series to explore the influence of Hall of Fame inductees.
This month's guest is the ANU School of Music's Dr Samantha Bennett – the first non-north American invited to take part since the series began in 2011.
Bennett's talk Rock, Recording and Rebellion: Technology and Process in 1990s Record Production, will discuss pioneering rock recordists from the 1990s.
"In popular music studies there's a lot of focus on 1960s recordists, such as George Martin and Brian Wilson, who shaped the early rock sound," she says.
"But I want to shift the focus to a more contemporary era."
In doing so, she will discuss Jim Scott and Rick Rubin's 'loud and mono' treatment of Red Hot Chili Peppers' Californication, William Orbit's vintage analogue synthesis-laden production of Madonna's Ray of Light, and Steve Albini's live recording of Nirvana's In Utero.
Bennett, a specialist in popular music as well as a musician and producer, classes these recordists as "maverick" because of their non-conformist methods. Some of their techniques fly in the face of industry standard practices.
"They really showed that you can achieve great things by thinking outside the box, not conforming to standards, and doing things very differently," she says.
"Without a shadow of a doubt these producers have shaped the way music is produced now."
The topic closely follows the subject of Bennett's forthcoming book Modern Records, Maverick Methods: Technology and Process in Contemporary Record Production, to be published by Michigan University Press.
The RRHFM/AMS lecture series gives musicologists the chance to bring the scholarly side of popular music to a broad audience, while looking at the influence Hall of Fame inductees.
Bennett will speak at 7pm Eastern Standard US time on 12 November 2014. You can watch the livestream here.