The National Carillon's new album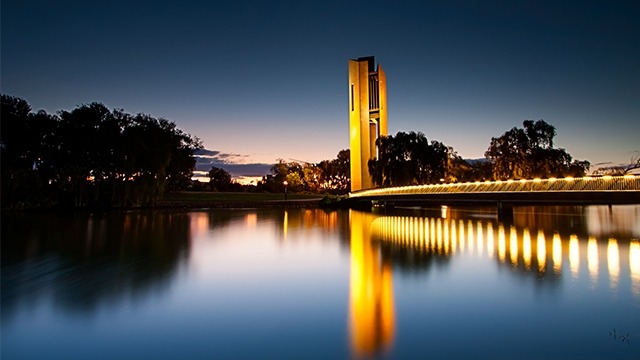 Wednesday 21 September 2016
In partnership with the National Capital Authority, the ANU School of Music have commissioned an album of new Australian music for the National Carillon in Canberra. 
Premiering in May of 2017 at the Canberra International Music Festival, the album will be comprised of songs from 10 of Australia's leading composers, including Emeritus Professor Larry Sitsky AM and Dr Natalie Williams of the School of Music. 
Emeritus Professor Sitsky and Dr Williams will work alongside the National Carrillon's lead carillonist Lyn Fuller and senior carillonist Dr Thomas Laue, also from the ANU School of Music. 
Following its premier in Canberra the album will travel to Barcelona for its international premier at the World Carillon Federation World Congress in July 2017.
The 10 composers involved in the project are:
Larry Sitsky AM
Gerard Brophy 
Judith Clingan AM 
Matthew Hindson
Elena Kats-Chernin 
Natalie Williams 
Becky Llewellyn 
Jessica Wells 
Kate Moore 
Andrew Ford 
The project has been assisted by the Australian through the Australia Council for the Arts, its arts funding and advisory body.