Friends Ensemble Music Prize 2021
Location
Big Band Room, Peter Karmel Building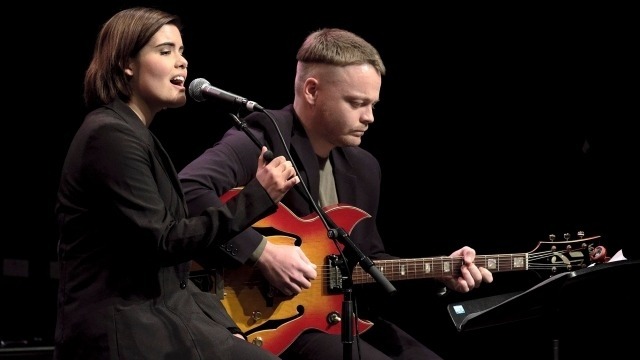 The Friends of the ANU School of Music established its ensemble prizes to promote ensemble playing in the tertiary student cohort, in all musical genres taught at the ANU School of Music.
Prizes will be awarded in two categories for each Prize:
Friends Chamber Music Prize (First Prize $1,000, People's Choice $500); and
Friends Jazz and Contemporary Music Prize (First Prize $1,000, People's Choice $500).

2021 dates:
Wednesday 21 April - Entries Close
Wednesday 28 April - Heats
Thursday 29 April - Heats
Monday 10 May - Competition

Important links:
Entry form
Conditions of Award

Eligibility
To be eligible for the prizes, each ensemble must include at least one member who is a current tertiary student of the ANU School of Music.
All other members of eligible ensembles must be current students of the ANU School of Music or the Open School of Music.
Ensembles may include duos provided there is no piano accompaniment involved; works for two pianos and/or four hands will be counted as ensembles rather than accompaniment.
Each ensemble will perform for no longer than ten minutes. Students are permitted to appear in more than one ensemble.
How to Apply
Please read the Friends Ensemble Prize Conditions of Award and complete this online application by 11:59 PM Wednesday 21 April 2021.
Competitors will be judged according to the School of Music's ensemble performance assessment rubric.
It is recommended that entrants contact their tutor for advice on how to make the most of your performance.
Audience members can register for a ticket now! Be there to witness the amazing line up of ANU School of Music ensembles on the night and vote in the People's Choice Award.