Research Seminar: Dr Christopher Sainsbury
Location
Kingsland Room, Level 6, School of Music Building, William Herbert Pl, Australian National University, Acton, ACT 2601, Australia
Event series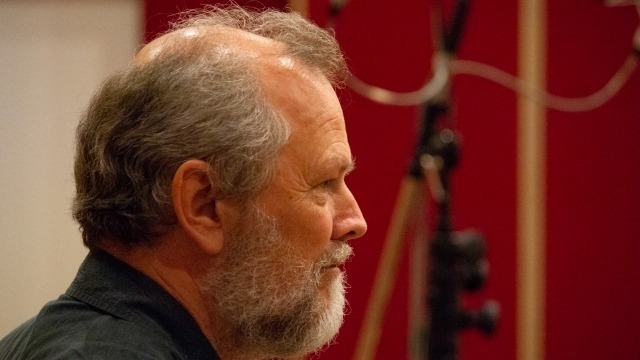 Ngarra-burria First People Composers having an impact
"'Ngarra-burria means 'to listen to sing' in the Indigenous language of Sydney (known as Dharug or sometimes Eora). As a composer descending from the Indigenous people of that region and the Central Coast (north of Sydney), and as a previous Head of Dept at the Eora Centre (an Indigenous College in Sydney) over many years I noted the need for a mechanism to support developing and emerging Australian Indigenous composers, mainly because they/we are there, yet often unheard. This program is the result. 
We started in 2015/2016. Participating composers include some of the best Indigenous musicians in the east - Troy Russell, Brenda Gifford, Elizabeth Sheppard, Rhyan Clapham (Dobby), Tim Gray, Nardi Simpson, Eric Avery, Marcus Corowa and James Henry. The music is varied in style, full of cultural expression, and engaging. 
Recently a Currency House publication called Ngarra-burria: New Music and the Search for an Australian Sound documented the program. It goes some way to explain why we started, and also articulates some of the workings of the program within a cultural context led and owned by Indigenous people. The publication is now having impact. This presentation gives an overview of the program and discusses its impact on new music in Australia."
Biography:
"Surely this year's Australian musician of the moment" (The Australian Music Centre's Resonate magazine May 2019)
"Sainsbury's recently launched Platform Paper for Currency House publishers is essential reading for Australian composers, performers and programmers, not to mention critics." (Limelight Magazine, May 2019)
Christopher Sainsbury bases himself in both professional industry and community music settings. He is an Indigenous person (Dharug/Eora), which is an unusual position for an Australian composer. He has been a commissioned composer since 1986, with commissions from flautist Gordon Yemm 1986, the Newcastle Bi-Centennial Authority 1988, the Blue Mountains New Music Festival 1988, the Central Coast Philharmonia 1988, the Australian Chamber Orchestra (director Carl Pini) 1989, the Sydney Festival for the play Aboriginal Protestors 1994, the Darwin International Guitar Festival 2002, the Netherlands avante-garde duo Erik Bosgraaf and Izhar Elias 2003, the London-based Wilhelm String Quartet 2010, cor anglais player Rachel Tolmie and the Central Coast Concertante Ensemble 2010, and recently the Canberra International Music Festival and also an installation piece for Goulburn Regional Art Gallery (in collaboration with the photo-media artist Rowan Conroy). In many of his works one may expect to hear the guitar, his main instrument.