ANU School of Music, Quavers: Edition 2, May 2019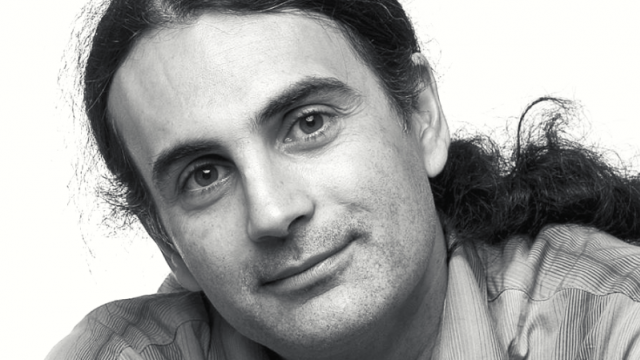 Dear friends and music lovers,

It has been a little while since I sent out our news from the School of Music, and I would like to share what we are doing every quarter, hence the not very imaginative or correct title Quavers. I want to share that we are building nicely, the student cohort is vibrant, intellectual and talented, exactly what we want in a university music department. Our teaching staff are doing some pretty amazing things which will be the focus of this newsletter.

The big news outside of our normal cycle of teaching, performing and researching is that we are close to finalising our Strategic Plan. This year has seen a substantial consultation process to enable us to define what we really want this music school to be for the next five years and beyond, and we look forward to sharing it with you soon.

I want to finish my little introduction by thanking all of you who are sending good wishes to our school, and to acknowledge all the kindness from those of you whom I have met at concerts and events, as well as our Friends of the School of Music and other friends who are helping us in so many ways. We are so delighted that you are excited. We have a job ahead of us to reach our full potential and be the hub of music that we know we can be. These notes will show how seriously we are taking that task and reveal that things are taking off once more at the School of Music.
Collaborations

The School of Music is working with the National Capital Authority in the redevelopment of the national Carillon, developing a bold vision for 50 new works for the 50th anniversary of the instrument in 2020. Lecturer Thomas Laue has been instrumental in bringing the School into this large-scale partnership.

The School of Music is also working closely with the National Australia Day Awards for 2020, remaking much of the music for the Australia Day State Awards and a national advertising campaign. Following on from a highly successful project led by Ken Lampl in 2017, this project will see final year composition students work with Frank Millward over Semester 2, to deliver this new music for the nation.

The School of Music is proud to state that its partnership with the Canberra Symphony Orchestra (CSO) is growing. As part of the CSO's Opera Gala, the School of Music Chamber Choir conducted by Tobias Cole sang last week, something that we hope will happen many times into the future. The CSO's Kingsland Fellows scheme (which we applaud) will also deepen ties with the School with both current and future Fellows being encouraged to consider applying to the School of Music for Postgraduate study. This Friday, on May 24 our Side by Side collaboration continues between the CSO and the newly reformed ANU Chamber Orchestra under, directed by Tor Fromhyr, conducted by Max McBride. One highlight of the program will be ANU School of Music student Mia Huang playing solo piano in Mozart's piano concerto k.453. We hope you will spread the word about this and see some music here again. I want to acknowledge the fantastic relationship we have built with the CSO this year and congratulate the board on the appointment of CEO Rachel Thomas. You can read about the Side by Side project here.

The School of Music is also working closely with the Canberra Youth Orchestra. This September will see a collaborative concert featuring ANU staff composers, and plans are underway for a major event with the Canberra and Sydney Youth Orchestras in 2020.

One of our new collaborations is the ANU Music Press which comprises an editorial board from the National Library, the Australian Music Centre, the ABC, ANU Press and the School of Music. This music press will release scholarly research and recorded music, in a peer reviewed open source format that is sorely needed in our current climate. PhD student Naomi Dinnen is the label manager, bringing years of professional experience to the role. There will be some lovely projects emerging in the next year.

The School of Music is also renewing ties with a number of embassiesincluding the Italian, Hungarian, Swiss and Israeli embassies. This will involve embassies sponsoring international artists to perform and give masterclasses at the School in 2020 and beyond, as well as some other projects in development.

We are also working more closely with the ABC. I have been giving a lecture series on ABC 666 on Thursday afternoons at 2.30pm, looking at some of the golden moments and turning points of musical history. You can listen to an example below, an interview with Paula Kruger on the music of the Cathedral of Notre Dame, as well as a demonstration of my hurdy gurdy. Listen here. This week is the music of the acclaimed medieval composer Hildegard of Bingen (1098-1179).

I also want to thank Sherryn Groch and The Canberra Times for taking the time and interest to tell a good news story about our School of Music. Even though I would prefer to be in the background, (given the quality of our staff and students), it is helpful for you all to get to know me a little more. Sherryn's article revealed much more than I intended, which is what makes her such a fine and insightful journalist.
Visiting Artists

Some fine musicians have visited the School of Music since our last news. Drum virtuoso David Jones worked with the jazz students in what we hope to be a longer-term collaboration with our jazz department. David's ability to play at a super human level while being incredibly relaxed also feeds into a growing interest in Music and Health.

Peter Pichler, wizard of the early electronic musical instrument the Trautonium, came as a guest of the Open School and the School of Music to lecture and perform, as well as perform the score of "The Birds" at the NFSA. This was an eye opener to those of us who have not heard the instrument live, as it has a huge dynamic and technical range. Young pianist Ronan Apcar also accompanied Peter on the piano , playing the Concerto for Trautonium & String Orchestra by Paul Hindemith and a Sonata for Trautonium & Piano by Harald Genzmer.

As part of the CIMF, pianist and scientist Dan Tepfer lectured students in music and worked with pianists. Tepfer's ability to work in science, composition and performance is symbolic of the skills we are creating at the School of Music and we were delighted to have him work with us. Thanks to Alec Hunter for organising both Dan and Peter's visits.

The ANU School of Music hosted a residency of German Neurologist/Flautist Prof. Eckart Altenmüller who came on Sally Walker's Visiting Fellow Grant and hosted workshops, masterclasses and appeared in recital, as well as being the special guest for ANU Flute Day. This is the start of a concerted push into the music and health space and we will collaborate with Eve Newsome(Queensland Conservatorium Griffith University) to stay active in this space in Semester 2.

April saw two eminent audio figures visit the School of music. Recording legend Ross Ahern, who ran Sony studios for many years has been a leading figure in high sample rate and surround sound recording in classical and jazz music for some time. He was accompanied by industry legend Frank Hinton, who makes some of the best speakers imaginable under the Grover Notting name, as well as being the Australian representative for the high-end Swiss audio company Merging Technologies, which makes the best mobile audio recording systems for critical and classical music.

Frank and Ross gave a demonstration to myself and our Head of Music Technology Samantha Bennett, as well as our technical officers Matt Barnes and Craig Greening. We are very interested in using this equipment to complement our recording studio which is in constant demand, and used one of these systems to record the Canberra Symphony Orchestra Australian series concert earlier this year, which we plan to release on our ANU Music Press in 2020. The sound was splendid.
Performance and Composition

Paul McMahon performed the Evangelist role in Bach's St Matthew Passion with the West Australian Symphony Orchestra on 16 April. The concert was broadcast nationally on ABC Classic FM, streamed globally through World Concert Hall and reviewed in various publications. Along with his ongoing work on an ARC Discovery Project with harpsichordist Erin Helyard, this concert forms part of Paul's profile as a practitioner and researcher.
Reviews are available in:
Limelight
The Australian
The West Australian
Seesaw Magazine
ABC Classic FM

The Canberra International Music Festival (CIMF)
Many staff members have appeared in the Canberra International Music Festival this year. Sally Walker premiered colleague Christopher Sainsbury's new work Bark of the 'Bidgee with William Barton, Veronique Serret, PhD student Callum Henshaw, Roland Peelman, and alumnus Bree van Reyk. Alumnus and Open School teacher Jess Green also had a major presence at the festival, composing and performing in a number of contexts. Teddy Neeman performed, as well as David Pereira's signature performance of the JS Bach Solo Cello Suite 5. Bark of the 'Bidgee deserves another mention, a 15-minute work from Chris Sainsbury that articulates a sustained voice and presence for indigenous chamber music in this country that also links to the research work Chris is doing in this space . We all want to congratulate the CIMF and its director Roland Peelman and were delighted when our Dean Rae Frances represented the School of Music and the University at the final concert. We offer our sincere congratulations to Roland Peelman, as well as looking to the future for new collaborations.

Sally Walker performed on an historically-keyed Classical Flute in the Lord Abingdon's Flute recital with pianist Daniel Herscovitch and cellist Nicholas Kennedy at the Sydney Conservatorium, before performing as Principal Flute in Sydney Philharmonia choir's Easter concert of Bach and Mozart at the Sydney Opera House.

Pianist Teddy Neeman has given numerous concerts already this year and will be taking part in a one-week residency at the West Australian Academy of Performing Arts (WAAPA) in July/August. In celebration of Larry Sitsky's85th birthday this September, Teddy and Larry are traveling to Moscow to do a series of workshops/performances at the Moscow Conservatory, sponsored by the Australian Embassy. The School of Music will also be doing something special for Larry's 85th, and we are delighted to have Larry still playing a wonderful role in our School.

David Pereira just composed Marauder's Quest for cello and piano, as well as Wildfire for cello and piano - both dedicated to, and for first performance by, two of his own cello students. On June 19/20, David will also be soloist with the Canberra Symphony Orchestra (CSO) in a new work by Ken Lamplcelebrating long-time CSM Senior Lecturer in Cello, Nelson Cooke. Ken (and Kirsten) Lampl have also scored a film called The Furies, which had its Australian premiere at the Gold Coast Film Festival and its international premiere at the Brussels International Fantastic Film Festival. Ken, as mentioned, completed a cello work for the CSO, which will show both his art music and ability to integrate technology into new classical music.

I took a trip to our jazz department and asked John Mackey how many gigs the faculty have given this year. There are so many we can only estimate, but our informed figure since the start of semester is 480! Our jazz faculty are out and about 3-4 nights a week in Canberra and nationally, and in the tradition of jazz they are building a culture of sustained practice and dedication with their students, who are so lucky to have gigging musicians as their teachers.

Frank Millward has a major work touring the United Kingdom this June. BRIAN & BANKSY : projected animation with live score performed by the Delta Saxophone Quartet. This performance will show Frank's work at the nexus of art music composition, technology and fine art. BRIAN & BANKSY has multiple dates booked in the UK and will be performed later in the year in Canberra. Frank has also started a chamber music album at the ANU which we are following.

My Antarctic Sounds of Space and project is at the Venice Biennale, with 8 films made showing new composition and space sounds, including a setting of the first gravitational wave. There is terrific support from the British Antarctic Survey (BAS) for this, it will soon be played at the Blue Dot Festival, a leading UK science festival before coming to Australia in July and August with Cambridge artist engineer Diana Scarborough showing the animated parts of the project and lecturing for us and the ANU Humanities Research Centre. You can hear me talk about the project this Thursday night in the ANU's Collision of Science and Music event at Llewellan Hall. PhD alumnus Georgia Pike will also present with our musicology lecturer Bonnie McConell on their work using music as a social intervention in the aged care system. More information on this Thursday's event here.
Research

IASPM
The School of Music will host the XX International Conference of IASPM, June 24-28. The School welcomes presenters from around the world who will spend the week presenting scholarship on all aspects of popular music. Keynote speakers include Professor Jocelyne Guilbault (University of California Berkeley, USA), Professor Mark Butler (Northwestern University, USA) and Mykaell Riley (University of Westminster, UK). For further information and to register, please see the conference website here. This is a significant conference and I wish to thank our staff members who have worked tirelessly towards this, Samantha Bennett and Stephen Loy as well as others from beyond the School of Music such as Julie Rickwood and our professional staff team, including Kellie Blanden and Alice Macdonald who are working to make this event smooth and inspiring, and Bronte Mann and Emily Allen who are on the Local Organising Committee.

Samantha Bennett also received a prestigious Vice Chancellor's Award for Education this year. In our university this is big news and we all send Sam our congratulations on this wonderful achievement. You can read more about the award here.

Sally Walker has received an RHSA grant to present at the International Symposium on Performance Science 2019 at the University of Melbourne. Bonnie McConell has received an RSHA grant to attend the International Council of Traditional Music Conference (ICTM) in June this year.

Chris Sainsbury wrote a terrific book and briefing piece for Currency Press related to his work with "Ngarra Burriah", the Australian Indigenous Composers' project, which he leads. This became big news with major stories in The Australian, The Sydney Morning Herald and The Conversation, a launch that was attended by many influential figures in Australian music and a plethora of radio interviews. The project continues to grow, now entering its second iteration with composers in the program receiving commissions, making this a real watershed in Australia's musical history. Finally, we have indigenous composers reclaiming the space of representing indigenous culture through classical music in Australia.

In terms of my own research, I have a poster on environmental composing and recording at the "Philosophy Beyond the Now", 2nd Michigan State and Massey Universities Philosophy Symposium with environmental humanities scholar Dr Jessica Weir, Institute for Culture and Society, Western Sydney University. I will also attend the Native American and Indigenous Studies Association conference, Hamilton, Aotearoa New Zealand, to learn more about indigenous peoples' arts and practice around the world. In June, I am also defending my second Doctorate on the role of music in interfaith practice in New York.

Leonard Weiss has accepted an invitation to study a Master of Music, Conducting, at the Peabody Institute of the Johns Hopkins University. He will be studying under the Baltimore Symphony Orchestra's artistic director, Marin Alsop, a wonderful result for a conductor with a great future ahead. We wish Lenny all the best in his endeavours.

David Pereira is currently preparing his PhD application for admission to ANU - research into an exciting facet of string bowing technique. David is also leading the authorship of an article for Stringendo magazine, about string playing and tuition at the School of Music.

Speaking of PhDs, we have been swamped with staff and amazing musicians thinking of PhD study for next year. Watch this space to see a big part of the rebirth of the School.
Outreach
 
Our Jazz faculty will be heading off on outreach in Dubbo/Orange 26-28 June for a series of concerts and workshops.

David Pereira will be an adjudicator at the Sydney Eisteddfod in July.

John Mackey has recently returned from an exciting ANU business trip to the city of Taipei. Colleague Steve Holgate, from Physics and Engineering ANU, (co-inventor of the ergonomic saxophone stand) and John set up a base at mechanical workshop at the CYCU. This private university offers a unique music program, specialising in musical instrument design, manufacturing and instrumental repair. Business partner Paul Chang (Ochres Music) has been headhunted by CYCU to lead this program and the course offers a point of difference to the conservatorium model institutions, of which there are several. There is currently no instrumental or music research program at the university.

They worked for 5 days on some small design alterations to minimise risk for the global market. The saxophone stand currently looks like being released globally around Christmas 2019, which is very exciting. They met several leading saxophone players and dealers during their stay and the response has been quite overwhelming. John may yet be able to buy his island after all!

The latest discovery is that they will need to release two models of the stand to the market, one model will cater for alto and tenor saxophonists, whilst the second design will cater for baritone players. John will be returning to Taipei in the near future, to lecture at CYCU as a visiting artist in residence, perform with a wonderful contemporary trio, and consolidate various business opportunities which were offered during his stay.

John will be looking to visit the Taiwan Conservatorium upon his next trip to Taipei, and will keep everyone updated!

The Introduction to Ethnomusicology class did a workshop earlier this month at the Indonesian Embassy. The artist in residence, I Gede Eka Riadi was impressed with how quickly the students learned the parts to the Balinese gamelan gong kebyar. Students also visited AIATSIS and learned about the Singing the Train project, which involved a Nyamal song composed in the early twentieth century in the Pilbara, WA (info here). They also gave the students an introduction to the collection. Thanks To Bonnie McConell for convening and organising all of this outreach.
Students
 
Isaac Said has been given a scholarship to perform at one of the biggest composer festivals in the US, Mostly Modern Festival in New York.

Flute student Emma Warburton received scholarships from BodyMinded and the Friends of the School of Music to attend the BodyMinded Alexander Technique course.

A number of ANU Students have been selected to perform at the Tuggeranong Music Festival.

Flute student Joel Dreezer performed one of his own compositions to 80 other flautists attending the recent ANU Flute day.

Pianist Mia Huang participated in the Canberra International Music Festival performing in a masterclass with Vyacheslav Gryaznov. Mia will also be a soloist in the upcoming Side by Side Orchestra concert.

Pianist Chenxiao Chen is a semi-finalist in the Wallace National Piano Competition in New Zealand and will compete there in July.

At the recent Canberra Symphony auditions, 2nd year viola student Yona Suwas successful. We haven't had a student enter or pass a CSO audition since the 2012 cohort finished off their degrees.

17-year-old cellist and ANU 'H' course student Gabriel Fromyhr was invited to perform Baroque cello with Queensland Baroque for their all Vivaldi concert at St Andrew's in Brisbane.

Final year composition student Dante Clavijo has had a work selected for performance by the National Capital Orchestra later this year—a wonderful opportunity for a hardworking and gifted young composer.

The Friends Ensemble Prize was a terrific success this year, with the judges remarking that it was very hard to split groups from heats to finals and later to select winners in chamber music and jazz contemporary categories. The winners were:
· Chamber Music Ensemble 1st Prize: Gaudium Quartet: Mia Huang, Yona Su, Shirahni Mudaliar, Hugo Irving-Hyman.
· Chamber Music People's Choice: The Australian Guitar Quartet: Owen Elliott, Shane Campbell, Renee Selvey, Ben Grace.
· Jazz/Contemporary Ensemble 1st Prize: Three Bass Hit: Hugh Magri-Bull, Isaac Said, Dylan Slater.
· Jazz/Contemporary People's Choice: Live Luckily: Lachie Wheeler, Ally Hocking Howe, Olivia Faletoese.

There is a lot more student news, but our students are so busy performing and studying that we do not always catch it in time. I can also add that I have seen students perform in most of the major ANU events I have been to this year, and each time they do us proud. They are tasteful, professional and artistic, and are showing that we are an extremely public part of the ANU.
Go well dear friends, be delighted with what is happening in our School of Music. Come and hear our students perform in the Side by Side Chamber Orchestra and subscribe to our growing list of concerts. Tell your friends and young musicians about our school and take care through the Winter months.

Sending you all of my warmest wishes,

Associate Professor Kim Cunio
Head of School, ANU school of Music
File attachments