Girls Jazz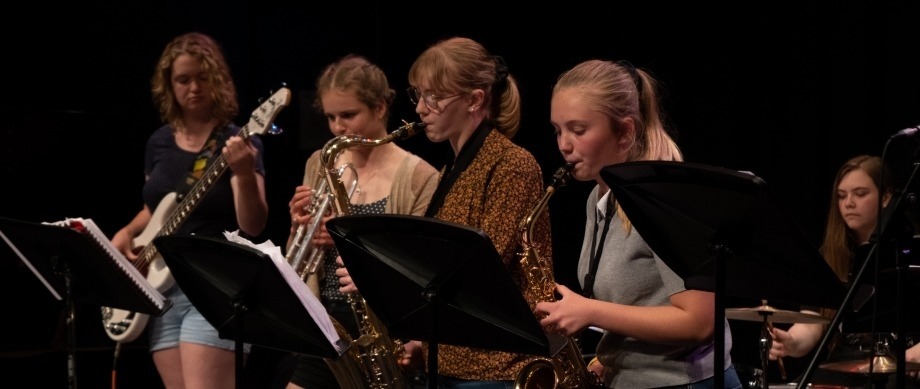 Led by the versatile and much sought-after teacher Jess Green, the Open School of Music's Girls Jazz program offers young women the opportunity to learn how to perform in a small ensemble, and develop their instrumental skills with individual lessons.
Participants in our senior ensemble meet on a Thursday afternoon from 4:30 PM to 6:30 PM during term time for a 2 hour ensemble rehearsal, and receive an additional 45 minutes per week in one-on-one instrumental tutoring.  These classes will run for 14 weeks each semester.  
In 2020 we are also offering a junior ensemble which will meet weekly for two hours with 8 week semesters.  Junior ensemble members will also receive seven 30 minute lessons each semester, 3 to be delivered before they start the weekly ensemble classes, and 4 during the 8 week semester.
Thanks to the generous support of artsACT, fees for a single semester of study are just $135 for Senior Ensemble members, and $80 for Junior Ensemble members.
To register your interest in this program, please complete the webform here.  We encourage applications from both trans and cis gendered young women.
For more information, contact openschoolofmusic@anu.edu.au or phone 6125 5730.