ANU Orchestra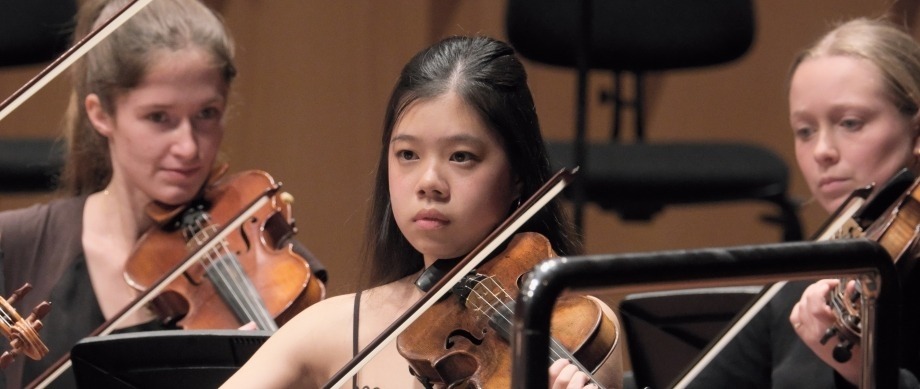 Are you an orchestral musician looking to play in the ANU Orchestra in 2023? 
Housed at the ANU School of Music and conducted by Canberra's Max McBride, the Orchestra is a chance to play with the best music students at ANU, as well as professionals from the Canberra Symphony Orchestra.
Orchestra members rehearse Wednesday evenings from 7.00 - 9.00PM in the Big Band Room. 
Audition dates
Applications for Semester 2 auditions closed Friday 22 July 2022. Application dates for Semester 1 2023 will be advised on this page. 
Applicants are expected to be available for all times and will not receive an audition time until one week in advance.
If you have any queries, please email School of Music Administration.
Audition eligibility and requirements

Applications are open to all ANU students, including Alumni up to 5 years after graduating, plus musicians in the community from 16 - 26 years of age.
Strings - Grade 7 AMEB and above or equivalent.
Wind and Brass - Grade 6 AMEB and above or equivalent.

Applicants will be required to perform the following at the audition:

1. Piece of your own choice (5')
2. Relevant orchestral excerpts
3. Sight reading
Applicants are to audition without piano accompaniment.
Orchestral excerpts
The orchestral excerpts can be downloaded below. 
Applicants must prepare the provided excerpts for their respective instrument. 

Please note the below 2020 excerpts will also be used for 2022 auditions.